THE NEXT BANDS ON STAGE
Signed up 16 October 2016 at 3:47 a.m.

Alternative rock
New Zealand
Signed up 26 October 2015 at 5:39 a.m.

Acoustic
New Zealand
Signed up 19 May 2015 at 9:08 p.m.

Alternative Folk
New Zealand
Next bands around the globe

Pop
Spain

Other...
Germany
Cabala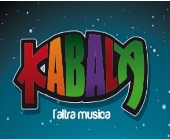 Cabala
Via Portanuova, Pescara
Show on map
Il Cabala è un club storico a Pescara che ha sempre ospitato live di gruppi musicali, serate jazz, nuovi gruppi rock italiani. Il locale ha una sala al chiuso e una parte molto suggestiva all'aperto. Un appuntamento fisso per gli amanti delle band emergenti italiane e dei concerti live! Anche Emergenza Festival è passata per il Cabala portando i giovani artisti emergenti.