THE NEXT BANDS ON STAGE
Signed up 16 October 2016 at 3:47 a.m.

Alternative rock
New Zealand
Signed up 26 October 2015 at 5:39 a.m.

Acoustic
New Zealand
Signed up 19 May 2015 at 9:08 p.m.

Alternative Folk
New Zealand
Next bands around the globe

Pop
Spain
Signed up yesterday at 9:22 a.m.

Other...
Germany
club zone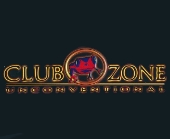 club zone
Via Campobasso, 12, Pescara
Show on map
Il Club Zone di Pescara ha ospitato in passato le prime fasi del nostro festival per band emergenti "Emergenza Festival". Un locale che ha sempre avuto un occhio di riguardo per gli artisti italiani emergenti e per le band rock italiane. Il calendario era caratterizzato da tanti appuntamenti con i nuovi gruppi musicali.