RECENT MEDIA
4/3/2021 7:12:30 PM
3/29/2021 9:04:02 PM
THE NEXT BANDS ON STAGE
Signed up 16 October 2016 at 3:47 a.m.

Alternative rock
New Zealand
Signed up 26 October 2015 at 5:39 a.m.

Acoustic
New Zealand
Signed up 19 May 2015 at 9:08 p.m.

Alternative Folk
New Zealand
Next bands around the globe

Other...
Russia

Indie Rock
Russia
Voxhall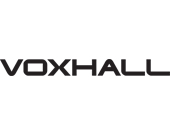 Voxhall
Vester Allé 15, Aarhus
Show on map
VoxHall
VoxHall har eksisteret siden 1999, men blev i 2009 omfattende udbygget, således at kapaciteten blev øget fra 500 til 700 publikummer. Det i forvejen temmelig perfekte spillested blev således yderligere optimeret med en betragteligt udvidet balkon, en ny front og et mere praktisk indgangsparti.
VoxHall samarbejder med såvel lokale som nationale kræfter med henblik på at præsentere de mest interessante bands og kunstnere fra ind- og udland - primært inden for genrerne rock, heavy, hip hop og elektronisk musik.
VoxHall er et superprofessionelt spillested med state of the art-udstyr, der sikrer den bedst tænkelige koncertoplevelse for både publikum og musikere. Hertil kommer, at vi naturligvis gør alt for at præsentere de fineste bands og kunstnere inden for de genrer, vi nu en gang beskæftiger os med.
I den praktiske ende fungerer det sådan, at man skal man være 18 år for at købe alkoholiske drikke i baren, men ung som gammel er naturligvis særdeles velkommen på VoxHall.