THE NEXT BANDS ON STAGE
Signed up 16 October 2016 at 3:47 a.m.

Alternative rock
New Zealand
Signed up 26 October 2015 at 5:39 a.m.

Acoustic
New Zealand
Signed up 19 May 2015 at 9:08 p.m.

Alternative Folk
New Zealand
Next bands around the globe

R&B
Finland

Acoustic
Japan
Backstage - Club
Phone: 0049-89-13060385



General Informations: MAIL@backstage089.de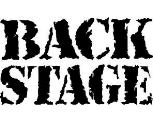 Backstage - Club
Reitknechtstr. 6, München
Show on map
Backstage Club: Jedem, der irgendwann einmal konzertmäßig in München unterwegs gewesen ist, dem ist das Backstage ein Begriff. DIE alternative Location in der Stadt, in der so gut wie jede namhafte Band schon einmal auf der Bühne stand und außerdem ein Kulturzentrum, in dem, neben den rund 600 Konzerten, jährlich noch 200-300 weitere Veranstaltungen stattfinden: Vom Seniorentreff über politische Diskussionen bis hin zum Abiball. Seit 17 Jahren bespielen wir die Location mit Emergenza – im Backstage Club, der 300 Leute fasst, werden unsere Vorrunden ausgetragen.