THE NEXT BANDS ON STAGE
Signed up 16 October 2016 at 3:47 a.m.

Alternative rock
New Zealand
Signed up 26 October 2015 at 5:39 a.m.

Acoustic
New Zealand
Signed up 19 May 2015 at 9:08 p.m.

Alternative Folk
New Zealand
Next bands around the globe

Other...
Russia

Punk Metal
Sweden
Hiroshima Mon Amour
Phone: +39 011 3176636



General Informations: hma@hiroshimamonamour.org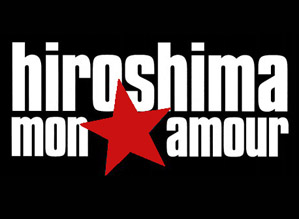 Hiroshima Mon Amour
Via Bossoli 83, Torino
Show on map
L'Hiroshima è una vera e propria istituzione per la musica dal vivo e per gli artisti emergenti italiani che hanno sempre trovato lo spazio più ambito sul leggendario palco del club torinese. Dai Concorsi per gruppi emergenti ai nuovi gruppi rock, dagli artisti internazionali alle migliori proposte musicale italiane, l'Hiroshima ha sempre saputo dimostrarsi il vero centro di gravita permanente della scena musicale piemontese.