RECENT MEDIA
4/3/2021 7:12:30 PM
3/29/2021 9:04:02 PM
THE NEXT BANDS ON STAGE
Signed up 16 October 2016 at 3:47 a.m.

Alternative rock
New Zealand
Signed up 26 October 2015 at 5:39 a.m.

Acoustic
New Zealand
Signed up 19 May 2015 at 9:08 p.m.

Alternative Folk
New Zealand
Next bands around the globe
Signed up 12 April 2021 at 4:26 p.m.

Other...
Italy
Signed up 12 April 2021 at 11:29 a.m.

Jazz Rock
Belarus
Gibus
Phone: 0182099532



General Informations: contact@gibusparis.com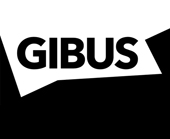 Gibus
18 Rue Du Faubourg Du Temple, Paris
Show on map


Depuis sa création en 1967, le Gibus est une figure légendaire, cette salle est devenu un lieu culte du rock sous l'impulsion de Patrick Eudeline lorsqu'il y fait jouer la "génération punk". Que ce soit à leur début ou à l'apogée de leur carrière, Iggy Pop, James Brown, Deep Purple, Téléphone, les Sex Pistols, Les Rita Mitsouko, The Clash, Police, Johnny Thunders, Chuck Berry ou plus récemment Patti Smith, Justice, les BB Brunes et tant d'autres légendes du rock ont enflammé cette scène mythique. Le gibus accueille très régulièrement tremplins rock, concerts émergents et shows case pour le plus grand plaisir du public !