SENASTE MEDIA
4/20/2019 1:45:29 AM
4/19/2019 3:29:12 PM
NÄSTA BAND PÅ SCENEN
Anmält 17 april 2019 klockan 18:06

Soul
Sverige
Anmält 17 april 2019 klockan 16:01

Pop Rock
Sverige
Anmält 17 april 2019 klockan 15:29

Hard Rock
Sverige
Band som snart går upp på scener runt om i världen
Anmält för 5 timmar sedan

Other...
Tyskland
Anmält för 7 timmar sedan

Heavy Metal
Ryssland
Queen Street Rescue
Telefon 03 9600 3777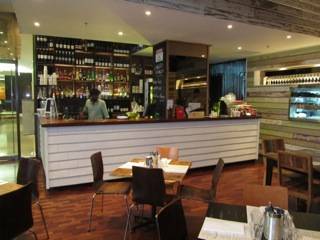 Queen Street Rescue
189 Queen Street, Melbourne
Visa karta
This hip urban space in Melbournes CBD is a welcoming retreat from the cold with its effervescent fit-out, attentive service and creative cuisine. Queen Street Rescue Restaurant Bar dishes out contemporary Australian fare with unique flavour combinations. The restaurant has a rustic, weathered look about it, from the shabby chic wall panels in white, baby green and lilac hues to the long timber tables with their bucolic-style wooden chairs.