SENASTE MEDIA
4/20/2019 1:45:29 AM
4/19/2019 3:29:12 PM
NÄSTA BAND PÅ SCENEN
Anmält 17 april 2019 klockan 18:06

Soul
Sverige
Anmält 17 april 2019 klockan 16:01

Pop Rock
Sverige
Anmält 17 april 2019 klockan 15:29

Hard Rock
Sverige
Band som snart går upp på scener runt om i världen
Anmält för 7 timmar sedan

Other...
Tyskland
Anmält för 10 timmar sedan

Heavy Metal
Ryssland
The Cage Theatre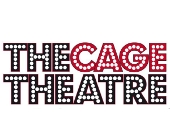 The Cage Theatre
Via Del Vecchio Lazzeretto, 20, Livorno
Visa karta
Il Cage Theatre è un vero punto di riferimento per i concerti rock in Italia! Musica e concerti sono al centro dell'attenzione di questo locale. Tutti i nuovi gruppi rock italiani sono passati per questo palco, incluso il più importante concorso per band, "Emergenza Festival".