RECENT MEDIA
8/6/2020 11:25:10 AM
8/5/2020 4:44:05 PM
THE NEXT BANDS ON STAGE
Signed up 13 septembra 2018 at 8:58

Experimental Rock
Slovensko
Signed up 18 januára 2018 at 16:33

Hard Rock
Slovensko
Signed up 11 januára 2017 at 18:40

Folk rock
Slovensko
Next bands around the globe

Other...
Nemecko
Rock
taliansko
ANU Bar
Phone: +61 02 81 25 36 60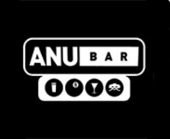 ANU Bar
Level 1, Building 20, Union Court, Canberra
Show on map
This is Canberra's best live music bar and we are proud to be associated with them. Canberra's music scene is somewhat underrated and less talked about because of Sydney's monopoly on the live music scene but The ANU BAR puts on stage some of the best and most incredibly talented upcoming bands there is in Australia. A home to most music lovers this is also a place where touring bands stop and strut their stuff. This is the University bar that had Nirvana play their first Australian gig.Many super famous international bands have played this University bar and we are proud to bring the best emerging artists.