RECENT MEDIA
7/8/2020 4:33:09 PM
7/8/2020 10:22:05 AM
THE NEXT BANDS ON STAGE
Signed up 13 septembra 2018 at 8:58

Experimental Rock
Slovensko
Signed up 18 januára 2018 at 16:33

Hard Rock
Slovensko
Signed up 11 januára 2017 at 18:40

Folk rock
Slovensko
Next bands around the globe

Other...
Francúzsko

Electro Rock
Rusko
The Factory Theatre
Phone: +61 02 95 19 92 31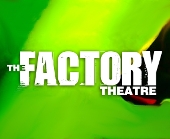 The Factory Theatre
105 Victoria Rd, Marrickville, Sydney
Show on map
This beautiful old theatre come live venue is one of Australia's most incredible and successful places. It doubles as a comedy theatre a pop music venue and of course it is filled with the most incredible unsigned musical talent Emergenza has to offer. Situated in marrickville, this trendy theatre has the lot: the coolness, the credibility and the great acts.