RECENT MEDIA
7/3/2020 12:30:05 AM
7/1/2020 9:04:25 AM
THE NEXT BANDS ON STAGE
Signed up 13 septembra 2018 at 8:58

Experimental Rock
Slovensko
Signed up 18 januára 2018 at 16:33

Hard Rock
Slovensko
Signed up 11 januára 2017 at 18:40

Folk rock
Slovensko
Next bands around the globe
Signed up yesterday at 22:32

Other...
Rusko
Signed up yesterday at 20:49
Death Metal
Ukrajina
Capitol
Phone: +61 08 93 21 76 06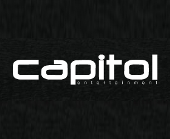 Capitol
383 Murray St., Perth
Show on map
The bigger of the two venues where the best local and national music talent display their skill. Capitol has an amazing sound system and an equally great lighting rig. Situated on Murray street, it is very central and easy to get to. Emergenza is thrilled to put on this exceptional stage some of the best upcoming bands. A super live music venue for everybody to enjoy.