THE NEXT BANDS ON STAGE
Signed up 13 septembra 2018 at 8:58

Experimental Rock
Slovensko
Signed up 18 januára 2018 at 16:33

Hard Rock
Slovensko
Signed up 11 januára 2017 at 18:40

Folk rock
Slovensko
Next bands around the globe

Alternative rock
španielsko

Other...
Nemecko
The Fire
Phone: 267-671-9298



General Informations: firephilly@gmail.com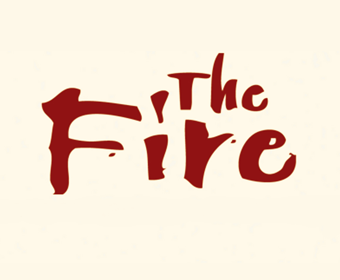 The Fire
412 W Girard Ave, Philadelphia
Show on map
The Fire was established in 2001 as a pioneering new rock club in the Northern Liberties section of Philadelphia. Over a decade later, the Fire remains a fixture in a diverse musical neighborhood and a part of one of the most thriving music scenes in the Northeast. The Fire quickly established itself as an artist-friendly venue with a passion for developing talented new artists, both local and touring. Since our inception, we have had the pleasure of hosting artists on their rise to stardom, with artists the likes of Tegan and Sara, My Chemical Romance, OK GO, Maroon 5, Jason Mraz, Iron and Wine, John Legend, Amos Lee, Cold War Kids, Rilo Kiley, Bill Kreutzmann (Grateful Dead), Santigold, Damien Rice, and Dr. Dog having graced our stage.

We are proud to host a very diverse calendar of music here at the Fire, with regular shows featuring rock, folk, country, indie rock, punk, hip-hop and everything in between. Most shows we host are 21+, with occasional all-ages and 18+ shows mixed in. Our facilities house FRESH PRODUCE STUDIOS, a full service recording studio on-site that is also equipped for live multi-track recording directly from the stage. Our bar selection includes eight draft lines dedicated to local and regional beers, from breweries such as Yards, PBC, and Stoudt's, with a wealth of local, domestic and imported bottles also available. The Fire strives to create a fun and friendly atmosphere for musicians, music fans, beer lovers, and casual customers alike. Stop in soon, you're only a stranger once!