RECENT MEDIA
4/3/2021 7:12:30 PM
3/29/2021 9:04:02 PM
THE NEXT BANDS ON STAGE
Signed up 13 septembra 2018 at 8:58

Experimental Rock
Slovensko
Signed up 18 januára 2018 at 16:33

Hard Rock
Slovensko
Signed up 11 januára 2017 at 18:40

Folk rock
Slovensko
Next bands around the globe

Other...
taliansko

Jazz Rock
Bielorusko
The Tunnels
Phone: +44 1 22 46 19 930



General Informations: info@thetunnels.co.uk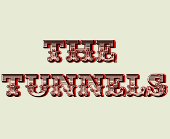 The Tunnels
Carnegies Brae, Aberdeen
Show on map
Since opening its doors a few years ago, the Tunnels has quickly established itself as one of the top live music venues in Scotland. From the outset the Tunnels mission was to provide a platform for new and emerging bands and showcase some of the best in live music from around the world and around the corner from all genres. Emergenza has helped this venue by supplying the best up coming local acts. So far it hasn't disappointed. The team at the Tunnels love music and they pride themselves as discoverers of fine artists.