RECENTE MEDIA
4/3/2021 7:12:30 PM
3/29/2021 9:04:02 PM
AANKOMENDE BANDS
ingeschreven de 03 maart 2021 om 19:54 uur

Rock
Nederland
ingeschreven de 19 februari 2021 om 20:55 uur

Progressive rock
Nederland
ingeschreven de 18 februari 2021 om 14:43 uur

Metal
Nederland
Volgende bands op het podium over de hele wereld
ze ingeschreven 18 uur geleden

Other...
Italië
ze ingeschreven 23 uur geleden

Jazz Rock
Wit-Rusland
Club Lambi
telefoon +1 514 250 5917



Algemene informatie info@clublambi.com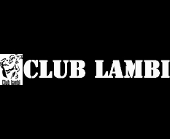 Club Lambi
4465 Boulevard Saint-laurent, Montreal
Kaart bekijken
Situated on St. Laurant Blvd, LAMBI is one of the coolest venues in the Montreal. Emergenza brings some incredible up coming bands to this venue as part of the emerging artists music competition. This great club has been in the radar of the hippest music business managers in the land checking out what is on offer. They are part of one of the best music trade shows in the world : Pop Montreal, as an official venue. Serving some of the best cocktailsand beers, this venue is one the best you can get in the Montreal music scene. Emergenza brings the best upcoming bands and fine artists to this uber cool club.