THE NEXT BANDS ON STAGE
Signed up 16 October 2016 at 3:47 a.m.

Alternative rock
New Zealand
Signed up 26 October 2015 at 5:39 a.m.

Acoustic
New Zealand
Signed up 19 May 2015 at 9:08 p.m.

Alternative Folk
New Zealand
Next bands around the globe

Latino Americas
Japan

Reggae Muffin
Belgium
ATLANTICO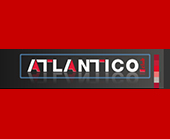 ATLANTICO
Viale dell'Oceano Atlantico, 271 D, Roma
Show on map
L'Atlantico si è affermato nel corso delle ultime stagione come uno dei maggiori punti di riferimento della scena Live Italiana. Con oltre 200 concerti l'anno dedicati alle star nazionali ed internazionali della musica Rock, Hip Hop, Jazz, Blues, Elettronica e chi più ne ha più ne metta, il grande spazio situato nel famoso quartiere EUR della capitale è ormai considerato un tempio della musica dagli addetti ai lavori ed al pubblico degli appassionati.