THE NEXT BANDS ON STAGE
Signed up 16 October 2016 at 3:47 a.m.

Alternative rock
New Zealand
Signed up 26 October 2015 at 5:39 a.m.

Acoustic
New Zealand
Signed up 19 May 2015 at 9:08 p.m.

Alternative Folk
New Zealand
Next bands around the globe

Alternative rock
Russia

Alternative rock
Italy
Nosturi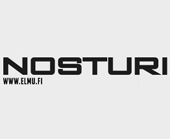 Nosturi
Telakkakatu 8, Helsinki
Show on map
Telakkakadulla, merellisessä Helsingin Hietalahdessa sijaitseva musiikki- ja kulttuuritalo Nosturi tarjoaa tilojaan sekä tekniikka- ja ravintolapalveluitaan vuokrattavaksi monipuoliseen tilauskäyttöön. Nosturi on erityisesti tunnettu konserteistaan ja muista musiikkitapahtumistaan. Talossa järjestetään myös eri kokoisia messuja, seminaareja ja luentoja sekä vietetään onnistuneita yritysjuhlia, yksityistilaisuuksia, tuotelanseerauksia ja muotinäytöksiä.

Tilaa riittää
Nosturiin mahtuu tilaisuuden luonteesta riippuen jopa 900 ihmistä. Salissa on kolme kiinteää baaria, yksi permannolla ja kaksi parvella. Salin päädyssä on kookas esiintymislava, johon näkee mukavasti myös parvelta. Katutason avaran sisäänkäyntiaulan kiinteät vaatesäilytysnaulakot sisältyvät salin vuokraan. Katutasossa sijaitsee myös ravintola, joka toimii erinomaisesti pienempien tilaisuuksien viettopaikkana. Ravintolatilassa on 120 asiakaspaikkaa, istumakattauksen saa noin 70:lle hengelle. Kesällä aurinkoiselle terassille meren ääreen mahtuu lisäksi puolensataa henkeä.

Kaikki taipuu
Nosturin sali on monipuolisesti ja helposti muunneltavissa myös erilaisilla somistus- ja kalustusratkaisuilla. Esimerkiksi permannolle mahtuu 250:n tuolin katsomo. Oli kyseessä sitten moottoripyörän kestävä catwalk, salin mittainen ruokapöytä tai avattava katto - kaikki järjestyy. Jos vieraanne haluavat saapua paikalle vaikka veneellä, sekin sopii! Mikäli tarvitsette tapahtumaanne kaluste-, somiste-, ohjelma- ja tapahtumatuotantopalveluita, av-tekniikan, erikoistehosteiden tai vaikka painotuotteiden toimittajaa, suosittelemme mielellämme luotettavaa ja kokenutta yhteistyökumppaniverkostoamme. Tapahtumatuotannon ja -rakentamisen ammattilaiset suunnittelevat ja toteuttavat tilaisuutenne halutessanne alusta loppuun.

Näkyy ja kuuluu
Nosturin kiinteä ääni- ja valotekniikka sekä motorisoitu ripustuskalusto ovat ammattilaisten käsissä. Nosturi Lights Oy:n asiansa osaavat tekijät suunnittelevat ja toteuttavat tilaisuuden tekniset ratkaisut aina tunnelmavalaistuksesta tanssiesitykseen. Päivän seminaaritilaisuus muuttuu käden käänteessä juhlavaksi illanvietoksi. Kaikki aina asiakkaan toiveiden ja tarpeiden mukaan. Tekniikan henkilökunta on paikalla tietysti myös koko tilaisuuden ajan.

Tarjoilu toimii
Nosturin ravintolapalveluista, niin anniskelu- kuin ruokapuolestakin, vastaa Ravintola Alakerta. Ravintolan henkilökunta suunnittelee aina tilaisuuden luonteeseen ja budjettiin sopivan ateriakokonaisuuden kevyestä buffet-lounaasta monen lajin teemaillalliseen juomineen. Tarjoilusta ja palvelusta vastaa kiva ja kokenut henkilökunta. Ravintolalla on Nosturissa A-oikeudet. Ota meihin yhteyttä ja kerro millaisen tapahtuman haluat järjestää!