THE NEXT BANDS ON STAGE
Signed up 16 October 2016 at 3:47 a.m.

Alternative rock
New Zealand
Signed up 26 October 2015 at 5:39 a.m.

Acoustic
New Zealand
Signed up 19 May 2015 at 9:08 p.m.

Alternative Folk
New Zealand
Next bands around the globe

Electro swing
Japan

Rock
Uruguay
GRUTA 77
Phone: +34 91 471 23 70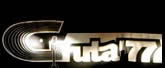 GRUTA 77
C/ Cuclillo, 6 (esquina Nicolás Morales), Madrid
Show on map
Gruta 77 ofrece una agenda de conciertos compuesta de una larga lista de bandas rock, y de otros géneros musicales. Además de aperitivos temáticos, fiestas de presentación, aniversarios, concursos de música, etc. No solo G'77 pone a disposición su espacio para conectar al grupo con su público, sino que además dispone de la opción "local de ensayo", en la que la banda conecta directamente con su propia música. Gruta 77 tiene su propia revista, la cual se puede descargar en su página web.