THE NEXT BANDS ON STAGE
Signed up 16 October 2016 at 3:47 a.m.

Alternative rock
New Zealand
Signed up 26 October 2015 at 5:39 a.m.

Acoustic
New Zealand
Signed up 19 May 2015 at 9:08 p.m.

Alternative Folk
New Zealand
Next bands around the globe
Signed up less than one hour ago

Indie Rock
Mexico

Pop
Denmark
Posten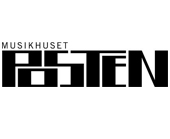 Posten
Østre Stationsvej 35, Odense
Show on map
Musikhuset Posten, der ligger i hjertet af Odense, lægger altid vægt på at præsentere publikum for livemusik af høj kvalitet. Postens unikke akustik er blevet rost af både publikum og anmeldere såvel som af produktionsfolk og kunstnere – visse mener endda at lydforholdene hører til blandt de bedste i Norden. Posten har siden sin ombygning i 2007 fået en publikumskapacitet på 800.