THE NEXT BANDS ON STAGE
Signed up 16 October 2016 at 3:47 a.m.

Alternative rock
New Zealand
Signed up 26 October 2015 at 5:39 a.m.

Acoustic
New Zealand
Signed up 19 May 2015 at 9:08 p.m.

Alternative Folk
New Zealand
Next bands around the globe

Alternative rock
Russia

Alternative rock
Italy
Forum
Phone: 0521-9679977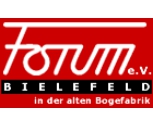 Forum
Meller Str. 2, Bielefeld
Show on map
Das Forum ist ein absoluter Kultclub, der schon auf eine beeindruckende, lange Geschichte zurückblicken kann und sogar schon einen Umzug hinter sich hat...(http://www.forum-bielefeld.com/wir.html) Seit 2009 finden hier unsere Bielefelder Semifinals statt und die Bands lieben das Venue vor allem wegen dem großen komfortablen Backstage. Mit einem Fassungsvermögen von 700 Menschen und Bandreferenzen wie Biffy Clyro, Bosse, Dendemann, Gaslight Anthem uvm. kann sich das Forum als Liveclub definitiv sehen lassen.