THE NEXT BANDS ON STAGE
Signed up 16 October 2016 at 3:47 a.m.

Alternative rock
New Zealand
Signed up 26 October 2015 at 5:39 a.m.

Acoustic
New Zealand
Signed up 19 May 2015 at 9:08 p.m.

Alternative Folk
New Zealand
Next bands around the globe
Signed up less than one hour ago

Pop Rock
Italy
Signed up less than one hour ago
Dance
Italy
Zeche Bochum
Phone: 0234-29879572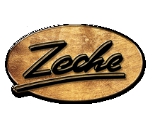 Zeche Bochum
Prinz-Regent-Str. 50-60, Bochum
Show on map
Die Zeche wurde im November 1981 eröffnet. "Anfänglich wurden Veranstaltungen in der Zeche Bochum teilweise bei kultureller Anerkennung öffentlich mitgefördert, jedoch musste sie sich kommerziell selbst von Beginn an von allein tragen und war ein Vorreiter für weitere Musikklubs in Deutschland. Die Musikrichtung war zunächst dem Underground verpflichtet, später verlegte man sich auf Pop und Mainstream. Die Zeche Bochum war von Anfang an regelmäßiger Veranstaltungsort für Konzerte. Zum Interieur zählt neben der Veranstaltungshalle mit Empore, eine Kneipe, ein Restaurant, ein Biergarten und ein kleiner Veranstaltungsraum." Seit 2009 findet in der großen 800er-Location das Ruhrpottfinale statt – die Bands spielen auf einer Bühne, auf der fast schon jede namhafte deutsche Band einmal gestanden ist.