THE NEXT BANDS ON STAGE
Signed up 16 October 2016 at 3:47 a.m.

Alternative rock
New Zealand
Signed up 26 October 2015 at 5:39 a.m.

Acoustic
New Zealand
Signed up 19 May 2015 at 9:08 p.m.

Alternative Folk
New Zealand
Next bands around the globe
Signed up less than one hour ago

Alternative rock
Italy

Hard Rock
Sweden
Matrix
Phone: 0234-292102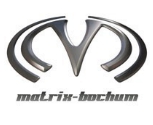 Matrix
Hauptsr. 200, Bochum
Show on map
Seit 2009 veranstalten wir hier unsere Semifinal (bzw. Vorrunden). Neben dem besten Backstage überhaupt ist das große Team von der Matrix unglaublich nett, was eine tolle Konzertatmosphäre schafft. Neben Konzerten, fast jede namhafte Band stand hier übrigens schon auf der Bühne, finden in der 2000er-Location (Konzerthalle 850 Menschen) noch Discoveranstaltungen und Partyreihen statt.