THE NEXT BANDS ON STAGE
Signed up 16 October 2016 at 3:47 a.m.

Alternative rock
New Zealand
Signed up 26 October 2015 at 5:39 a.m.

Acoustic
New Zealand
Signed up 19 May 2015 at 9:08 p.m.

Alternative Folk
New Zealand
Next bands around the globe

Acoustic
Japan

Funky pop
Italy
LUXOR
Phone: 0221-92446-0



General Informations: info@luxor-koeln.de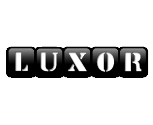 LUXOR
Luxenburger Straße 40, Köln
Show on map
Das Luxor in Köln ist bekannt für Live-Musik und coole Partys. Direkt um die Ecke neben dem berühmten Blue Shell gelegen, zeichnet sich der Club dadurch aus, dass er trotz kleiner Bühne die großen Bands bucht (z.B. Antiflag, Itchy Poopzkid uvm.). Auch Emergenza bringt seit 2009 hier im Semifinale tolle Bands auf die Bühne. Mit 400 Leuten oft ausverkauft, feiern wir hier oft großartige Shows, bei denen es um den Einzug in die Live Music Hall geht...