THE NEXT BANDS ON STAGE
Signed up 16 October 2016 at 3:47 a.m.

Alternative rock
New Zealand
Signed up 26 October 2015 at 5:39 a.m.

Acoustic
New Zealand
Signed up 19 May 2015 at 9:08 p.m.

Alternative Folk
New Zealand
Next bands around the globe

Hard Rock
Sweden

Metal Fusion
Spain
La CENTRALE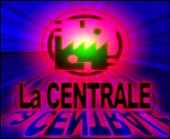 La CENTRALE
Via Carducci 13, Pisa
Show on map
La Centrale ospita i concerti dei migliori gruppi musicali italiani. Sempre attenti ai nuovi gruppi rock emergenti italiani hanno messo a disposizione il loro palco per Emergenza, il più grande festival per band emergenti.