THE NEXT BANDS ON STAGE
Signed up 16 October 2016 at 3:47 a.m.

Alternative rock
New Zealand
Signed up 26 October 2015 at 5:39 a.m.

Acoustic
New Zealand
Signed up 19 May 2015 at 9:08 p.m.

Alternative Folk
New Zealand
Next bands around the globe
Heavy Rock
Luxembourg

A Cappella
Afghanistan
Traffic
Phone: +39 328 0547412



General Informations: info@trafficlive.org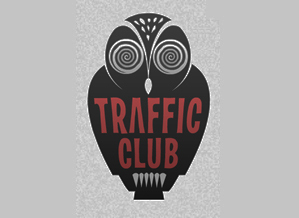 Traffic
via Prenestina 738, Roma
Show on map
Il Traffic è il vero club londinese in tour a Roma. Alterna serate dedicate ai gruppi rock internazionali a serate dedicate ai gruppi musicali italiani emergenti. Una vera e propria lista di band rock ed una sorta di forum di musicisti fisico e reale dove Emergenza rock ha prodotto il concorso per band emergenti a Roma con grande successo. La musica emergente è il cuore di un locale che ha sempre saputo rinnovarsi con gusto raro e straordinaria intelligenza.