THE NEXT BANDS ON STAGE
Signed up 16 October 2016 at 3:47 a.m.

Alternative rock
New Zealand
Signed up 26 October 2015 at 5:39 a.m.

Acoustic
New Zealand
Signed up 19 May 2015 at 9:08 p.m.

Alternative Folk
New Zealand
Next bands around the globe

Funky rock
Russia
Signed up less than one hour ago
Pop Rock
Spain
LEGEND CLUB MILANO
Phone: +39 02 69 91 01 251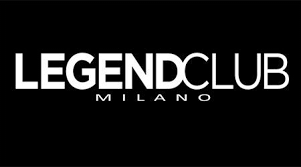 LEGEND CLUB MILANO
Viale Enrico Fermi, 98, Milano
Show on map
Il Legend 54 Live Music Cafè Milano è uno dei più importanti locali di musica live della città. Con una grande attenzione per le band rock emergenti è un punto di ritrovo per gli appassionati dei nuovi gruppi rock. Da anni ormai ospita le serate di Emergenza, il più importante contest per band emergenti!