THE NEXT BANDS ON STAGE
Signed up 16 October 2016 at 3:47 a.m.

Alternative rock
New Zealand
Signed up 26 October 2015 at 5:39 a.m.

Acoustic
New Zealand
Signed up 19 May 2015 at 9:08 p.m.

Alternative Folk
New Zealand
Next bands around the globe
Signed up less than one hour ago

Jazz Pop
Poland
Rock
Sweden
GARAGE 92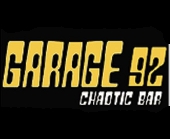 GARAGE 92
P.zza Boves, 2, Cuneo
Show on map
Il Garage 92, ai limiti nord di Cuneo, è un luogo di ritrovo dei musicisti e dei migliori gruppi della zona, locale di musica live dalla programmazione variegata spaziante dal band rock a musicisti emergenti dal retroterra musicale di ogni specie.