THE NEXT BANDS ON STAGE
Signed up 16 October 2016 at 3:47 a.m.

Alternative rock
New Zealand
Signed up 26 October 2015 at 5:39 a.m.

Acoustic
New Zealand
Signed up 19 May 2015 at 9:08 p.m.

Alternative Folk
New Zealand
Next bands around the globe

Rock
Australia

Alternative pop
Italy
LAZZARETTO
Phone: +39 34 20 73 22 67



General Informations: ancona@arci.it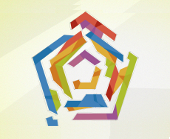 LAZZARETTO
Mole Van Vitelliana, Ancona
Show on map
Un luogo storico in senso musicale e in senso assoluto, una location antica riadattata a sala polivalente. Ospita da anni ormai band rock emergenti, concerti di gruppi affermati, concorsi di musica, festival e via dicendo. L'organizzazione è gestita dall'ARCI ed è un luogo di ritrovo per tutti i musicisti marchigiani.