THE NEXT BANDS ON STAGE
Signed up 16 October 2016 at 3:47 a.m.

Alternative rock
New Zealand
Signed up 26 October 2015 at 5:39 a.m.

Acoustic
New Zealand
Signed up 19 May 2015 at 9:08 p.m.

Alternative Folk
New Zealand
Next bands around the globe
Signed up less than one hour ago

Reggae Muffin
Belgium

Rock
Russia
Jailbreak
Phone: +39 0640801376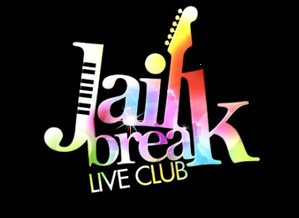 Jailbreak
Via Tiburtina 870, Roma
Show on map
Gli artisti italiani emergenti conoscono bene il Jealbreak. I concerti live dello storico club romano ed i concorsi rock per band emergenti sono sempre stati di casa sul palco del locale della Casilina. Le band emergenti romane che sono uscite dal Jealbreak non si contano. Gruppi rock nuovi e tradizionali, musica e concerti ma sopratutto suoni emergenti che trasudano talento e passione: Ecco il vero ingrediente di questo locale scelto in moltissime occasioni da Emergenza per i suoi concerti.