THE NEXT BANDS ON STAGE
Signed up 16 October 2016 at 3:47 a.m.

Alternative rock
New Zealand
Signed up 26 October 2015 at 5:39 a.m.

Acoustic
New Zealand
Signed up 19 May 2015 at 9:08 p.m.

Alternative Folk
New Zealand
Next bands around the globe

Other...
Italy

Punk
Japan
Calamita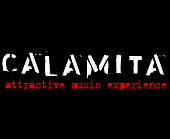 Calamita
Via Guardanavona 11, Reggio Emilia
Show on map
Il circolo ARCI Calamita propone davvero moltissime iniziative (dal cinema alle mostre ecc). Ma si focalizza soprattutto sui nuovi gruppi musicali con una programmazione densa di concerti live. Ha ospitato il nostro concorso musicale per i primi turni e i gruppi si sono divertiti molto!