THE NEXT BANDS ON STAGE
Signed up 16 October 2016 at 3:47 a.m.

Alternative rock
New Zealand
Signed up 26 October 2015 at 5:39 a.m.

Acoustic
New Zealand
Signed up 19 May 2015 at 9:08 p.m.

Alternative Folk
New Zealand
Next bands around the globe

Pop
Denmark

Alternative Folk
France
LKA - Longhorn
Phone: +49 (0)711-4098290

Club Contact: CenterStage@gmx.de

General Informations: lka@lka-longhorn.de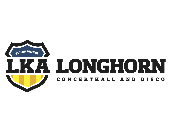 LKA - Longhorn
Heiligenwiesen 6, Stuttgart
Show on map
Finalaustragungsort für Südwestdeutschland. Seit 1997 im Emergenza Programm und einer der traditionsreichsten Clubs Deutschlands. Hier haben alle internationalen Rockgrößen schon gespielt! Eine riesengroße Bühne, ein noch viel größerer Backstagebereich mit eigener Bar und frisch gezapften Bier sind nur einige Highlights, die hier auf unsere Bands warten! Hier haben def. schon alle Bands gespielt von denen du Fan bist!