THE NEXT BANDS ON STAGE
Signed up 16 October 2016 at 3:47 a.m.

Alternative rock
New Zealand
Signed up 26 October 2015 at 5:39 a.m.

Acoustic
New Zealand
Signed up 19 May 2015 at 9:08 p.m.

Alternative Folk
New Zealand
Next bands around the globe

Alternative rock
Italy
Signed up less than one hour ago
Rock garage
Italy
Substage
Phone: +49-721-783115-0



General Informations: info@substage.de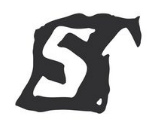 Substage
Durlacher Allee 62 - Alte Schlachthalle, Karlsruhe
Show on map
Im alten Substage gab es Vorrunden und die Semifinale. Seit 2010 ist das Substage nun ein neuer, noch größerer und schicker Club, in dem die Semifinale und das regionale Badenfinale stattfinden. Neben einigen Nachwuchsveranstaltungen, die sich das Substage auf seine Fahne geschrieben hat, spielen hier aber hauptsächlich die großen Bands. Ein wichtiger Club für jeden Tourkalender. Mit einem Fassungsvermögen von über 800 Personen und einer riesengroßen Bühne, mit Hinterbühne, Rollrisern und allem, was eine große Festivalbühne auszeichnet, ist man auch bestens für die Emergenza Shows präpariert.