THE NEXT BANDS ON STAGE
Signed up 16 October 2016 at 3:47 a.m.

Alternative rock
New Zealand
Signed up 26 October 2015 at 5:39 a.m.

Acoustic
New Zealand
Signed up 19 May 2015 at 9:08 p.m.

Alternative Folk
New Zealand
Next bands around the globe

Alternative rock
Russia
Signed up less than one hour ago

Other...
Poland
Galleria 19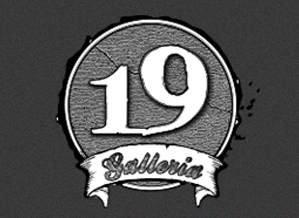 Galleria 19
Via San Sebastiano 18/19, Napoli
Show on map
Nel 2001 nasceva l'associazione culturale Rising South nel centro di Napoli, in via SanSebastiano, storica location di musicisti e di negozi di musica.Quello che sarebbe potuto essere uno dei tanti circoli culturali presenti sul territorio napoletano è diventato con il passare dei mesi e degli anni il più importante punto di aggregazione del mondo ...universitario e giovanile di Napoli.