RECENT MEDIA
8/6/2020 11:25:10 AM
8/5/2020 4:44:05 PM
THE NEXT BANDS ON STAGE
Signed up 16 October 2016 at 3:47 a.m.

Alternative rock
New Zealand
Signed up 26 October 2015 at 5:39 a.m.

Acoustic
New Zealand
Signed up 19 May 2015 at 9:08 p.m.

Alternative Folk
New Zealand
Next bands around the globe

Metal core
Sweden
Signed up yesterday at 11:14 a.m.

Power Pop
Japan
Hulen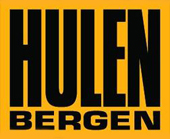 Hulen
Olaf Ryes vei 48, Bergen
Show on map
Hulen åpnet for første gang 17. mai 1969 etter måneder med dugnadsarbeid. Grunnen for at Hulen ble åpnet var rivingen av det som den gang var tilholdsstedet til Aktive Studenters Forening (ASF), og studentene trengte et nytt lokale å bruke når de ellers ikke studerte. For å unngå at studentene skulle gå helt ledig på fritiden og skumle og planlegge revolusjon, besluttet de derfor å bevilge hundretusenvis av kroner på å gjøre om tilfluktsrommet til kulturlokale.

Gjennom tidene har Hulen vært en betydelig del av studentmiljøet på Nygårdshøyden og som en konsertscene for resten av kulturlivet i Bergen. Frem til ASF og RF flyttet over til Kvarteret da det åpnet i 1995 var Hulen hovedsaklig drevet av disse to studentorganisasjonene. I tillegg har Hulen huset blant annet jazzklubber og fungerte som øvingslokale for Larmonien.

Den musikalske profilen til Hulen har endret seg opp gjennom årene fra jazz- og viseklubb, gjennom punk til rock og pop. Det som kjennetegner Hulen som scene er at den fungerer både som scene for unge og fremadstormende band og som scene for store etablerte artister for de magiske konsertopplevelsene. Hulen er anerkjent både i Bergen, ellers i Norge og i utlandet som en stor scene å stå på. Beviset på dette er at band som Mogwai, Kaizers Orchestra, The Pogues, Satyricon, The New Pornographers, Danko Jones og Turboneger har stått på scenen vår.

Siden starten i 1969 er Hulen blitt drevet på pur idealistisk basis, og mange av dem som har jobbet på Hulen har endt opp i høye posisjoner i samfunnslivet. Dagens drift baserer seg på ca 140 frivillige, noe som tilsvarer mange tusen arbeidstimer i året.

Hulen tilbyr dermed en unik opplevelse av dryppende grottevegger, hyggelig service og store konsertopplevelser.