THE NEXT BANDS ON STAGE
Signed up 16 October 2016 at 3:47 a.m.

Alternative rock
New Zealand
Signed up 26 October 2015 at 5:39 a.m.

Acoustic
New Zealand
Signed up 19 May 2015 at 9:08 p.m.

Alternative Folk
New Zealand
Next bands around the globe
Signed up less than one hour ago

Hard Rock
Latvia

Jazz Indie Pop
United Kingdom
Queen Street Rescue
Phone: 03 9600 3777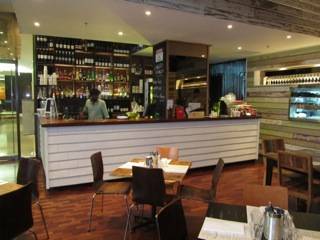 Queen Street Rescue
189 Queen Street, Melbourne
Show on map
This hip urban space in Melbournes CBD is a welcoming retreat from the cold with its effervescent fit-out, attentive service and creative cuisine. Queen Street Rescue Restaurant Bar dishes out contemporary Australian fare with unique flavour combinations. The restaurant has a rustic, weathered look about it, from the shabby chic wall panels in white, baby green and lilac hues to the long timber tables with their bucolic-style wooden chairs.