THE NEXT BANDS ON STAGE
Signed up 16 October 2016 at 3:47 a.m.

Alternative rock
New Zealand
Signed up 26 October 2015 at 5:39 a.m.

Acoustic
New Zealand
Signed up 19 May 2015 at 9:08 p.m.

Alternative Folk
New Zealand
Next bands around the globe

Rap
Ukraine

Other...
Russia
Viper Theatre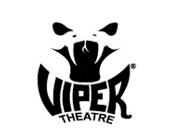 Viper Theatre
Via Pistoiese - Via Lombardia Le Piagge, Firenze
Show on map
Una capacità di quasi 800 persone, un palco 8 per 8, una potenza erogabile di 90kw, ne fanno uno dei locali più importanti del centro italia, adatto per band rock internazionali, concorsi, gruppi emergenti e cantautori italiani, che da anni calcano questo prestigioso palco.