RECENT MEDIA
8/2/2020 4:36:01 PM
8/2/2020 4:35:39 PM
THE NEXT BANDS ON STAGE
Signed up 16 October 2016 at 3:47 a.m.

Alternative rock
New Zealand
Signed up 26 October 2015 at 5:39 a.m.

Acoustic
New Zealand
Signed up 19 May 2015 at 9:08 p.m.

Alternative Folk
New Zealand
Next bands around the globe

Other...
Germany

Other...
Germany
The Garage
Phone: +44 20 76 07 18 18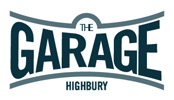 The Garage
20-26 Highbury Corner, London
Show on map
This 700 capacity venue is part of the biggest music independent company in Britain. Rock stars drink at this club. Kids rock to best rock bands in the world. Emergenza music competition brings you the best up coming bands and supply the best emerging artists in the City. Emergenza music contest rocks the Garage and it's incredible Sound sytem and lighting rig. An incredible atmosphere whether you watch an upcoming rock band supplied by us or an established music star singing their top 10 song.