RECENT MEDIA
6/2/2021 3:41:37 PM
6/1/2021 9:33:50 AM
THE NEXT BANDS ON STAGE
Signed up 16 October 2016 at 3:47 a.m.

Alternative rock
New Zealand
Signed up 26 October 2015 at 5:39 a.m.

Acoustic
New Zealand
Signed up 19 May 2015 at 9:08 p.m.

Alternative Folk
New Zealand
Next bands around the globe

Other...
Germany
Signed up yesterday at 4:42 p.m.

Emo Pop Punk
Italy
The Espy
Phone: +61 03 95 34 02 11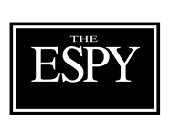 The Espy
11 The Esplanade (st. Kilda), Melbourne
Show on map
Not much that can be said about this legendary venue. Everybody knows the Esplanade Hotel with its 3 stages. Everybody in Australia knows the Espy and its reputation for bringing Australia's best bands to the world. For the last 40 years this venue has given the world bands that went to sell millions of records and did stadium gigs all over the globe. Great beers, good vibe and amazing food makes this the best venue in Victoria by far. Set on the seaside overlooking the beautiful bay in st. Kilda this complex has venues that have super international acts, up coming bands, unsigned artists and solo sing-songwriters.