RECENT MEDIA
5/21/2019 10:30:20 AM
5/21/2019 10:21:05 AM
THE NEXT BANDS ON STAGE
Signed up 16 October 2016 at 3:47 a.m.

Alternative rock
New Zealand
Signed up 26 October 2015 at 5:39 a.m.

Acoustic
New Zealand
Signed up 19 May 2015 at 9:08 p.m.

Alternative Folk
New Zealand
Next bands around the globe

Alternative metal
Sweden
Signed up less than one hour ago

Heavy Metal
France
Central Club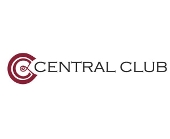 Central Club
293 Swan Street - Richmond, Melbourne
Show on map
This is a place where students and young hipsters hang out and watch bands. On Swan street, this first class venue is an ideal place to watch the best upcoming band or emerging singer-songwriter. Emergenza brought many cool bands on this stage and has contributed to the "sound of Melbourne and band promotion" by setting up the music contest in this great live club.