RECENT MEDIA
6/20/2019 6:56:54 PM
6/20/2019 3:28:43 PM
THE NEXT BANDS ON STAGE
Signed up 16 October 2016 at 3:47 a.m.

Alternative rock
New Zealand
Signed up 26 October 2015 at 5:39 a.m.

Acoustic
New Zealand
Signed up 19 May 2015 at 9:08 p.m.

Alternative Folk
New Zealand
Next bands around the globe

Alternative Funky
Belgium

Rock
Russia
Billboard The Venue
Phone: +61 03 96 39 40 00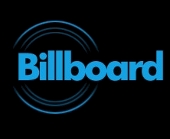 Billboard The Venue
170 Russell St., Melbourne, Melbourne
Show on map
Billboard in Melbourne is a super cool club and a venue that rocks. A super central venue renowned for having the best international touring artists from Rock to Electronica. From Indie to heavy metal. This is one of the finest live music venues in OZ. Emergenza brings the best upcoming bands from Victoria and showcases the best emerging talent, the best fine artists.