THE NEXT BANDS ON STAGE
Signed up 16 October 2016 at 3:47 a.m.

Alternative rock
New Zealand
Signed up 26 October 2015 at 5:39 a.m.

Acoustic
New Zealand
Signed up 19 May 2015 at 9:08 p.m.

Alternative Folk
New Zealand
Next bands around the globe
Signed up less than one hour ago

Pop
United Kingdom

American Rock
Spain
RAZZMATAZZ 2
Phone: +34 93 320 82 00



General Informations: esther.buxade@salarazzmatazz.com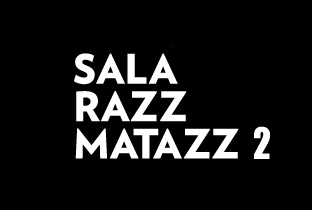 RAZZMATAZZ 2
C/ Pamplona, 88, Barcelona
Show on map
Razzmatazz2 más que una sala es un club. La superficie es de 400m2 y su acceso es por la calle Pamplona. Es el espacio de la actualidad del pop español, y de muchos tipos de eventos. Los grupos musicales vienen a Razzmatazz2 para promocionar su música a la vez que se divierten en una de las salas más importantes de Barcelona. Algún que otro show nos está esperando en este club.