RECENT MEDIA
6/17/2021 11:05:27 PM
6/16/2021 12:55:22 PM
THE NEXT BANDS ON STAGE
Signed up 16 October 2016 at 3:47 a.m.

Alternative rock
New Zealand
Signed up 26 October 2015 at 5:39 a.m.

Acoustic
New Zealand
Signed up 19 May 2015 at 9:08 p.m.

Alternative Folk
New Zealand
Next bands around the globe

Alternative rock
Spain
Signed up yesterday at 10:56 p.m.

Alternative metal
Italy
KB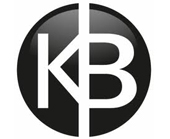 KB
Bergsgatan 18, Malmo
Show on map
Medan andra klubbar kommit och gått, har KB blivit ett internationellt välrenommerat spelställe och ett av Skandinaviens äldsta.

Det började i en lokal på Erikslust i Malmö 1982. The Cramps höll på att svälja mikrofonen under sin spelning där, och bland många fler hann Nick Cave, Jesus & The Mary Chain och Gun Club göra svindlande konserter innan klubben bytte lokaler och flyttade in i det röda tegelhuset på Möllevången 1993. Ett år senare gick huvudsäkringen en kvart innan Van Morrison skulle gå på scen. Samma år spelade Emmylou Harris här för första gången och var vackrare än någonsin.

2001 skulle The Strokes göra sin första spelning med ny trummis och fick snällt pressa in sig i en liten bil till en replokal i ett av Malmös industriområden. Året därpå stod White Stripes på scenen. Morrissey avslutade sin konsert med "There is a light that never goes out" och Jesus var förmodligen närvarande. Precis som när Antony & The Johnsons var här.

Ett oförglömligt minne var Roky Ericksons fullkomligt magiska spelning. Och när vi härom året fyllde 25 år gjorde Brian Wilson en sällsynt klubbspelning hos oss.

Andra som spelat hos oss är Sonic Youth, Queens Of The Stone Age, Jerry Lee Lewis, Meat Loaf, Dexy's Midnight Runners, Monster Magnet, Solomon Burke, Happy Mondays, Jayhawks, Lee Hazlewood, The Libertines, Love, Bright Eyes, De La Soul, Machine Head, Elliott Smith, Röyksopp, Henry Rollins, Kris Kristofferson, Red House Painters, The Hives, Jonathan Richman, Brandy, The Moldy Peaches, The Zombies, Lee Perry, Mercury Rev, Ryan Adams, Joanna Newsom och många, många fler. I vår backspegel kan du blicka tillbaka på de senaste artisterna vi har haft nöjet att presentera.

2011 öppnade vi två nya kontor i Göteborg och Stockholm. KB West respektive KB East har som mål med huvudkontoret i Malmö att leverera fantastiska konsertupplevelser i hela landet.

Hoppas att ni har haft kul med oss och fortsätter att ha det länge till!