THE NEXT BANDS ON STAGE
Signed up 16 October 2016 at 3:47 a.m.

Alternative rock
New Zealand
Signed up 26 October 2015 at 5:39 a.m.

Acoustic
New Zealand
Signed up 19 May 2015 at 9:08 p.m.

Alternative Folk
New Zealand
Next bands around the globe

Metal extreme
Russia

Alternative rock
Russia
Soul Kitchen
Phone: +39 04 71 50 04 43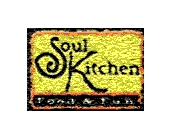 Soul Kitchen
Via Buozzi 9, Bolzano
Show on map
Punto di riferimento per i nuovi gruppi rock dell'Alto Adige, luogo dove le migliori band emergenti e straniere si incontrano in concerti, concorsi, festival, il tutto appena fuori Bolzano.