THE NEXT BANDS ON STAGE
Signed up 16 October 2016 at 3:47 a.m.

Alternative rock
New Zealand
Signed up 26 October 2015 at 5:39 a.m.

Acoustic
New Zealand
Signed up 19 May 2015 at 9:08 p.m.

Alternative Folk
New Zealand
Next bands around the globe

Other...
Germany

Punk Alternative
Belgium
Les fleurs du mal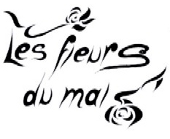 Les fleurs du mal
Via Suppa, 24, Bari
Show on map
Les Fleurs du mal è un pub, birreria e sala per concerti con una grande attenzione alla musica live e ai nuovi gruppi rock emergenti. Dotato di servizi per disabili e aria condizionata. Lungo la sua storia ha ospitato svariati concorsi e festival per gruppi.