RECENT MEDIA
7/19/2019 3:58:24 PM
7/18/2019 3:28:50 AM
THE NEXT BANDS ON STAGE
Signed up 16 October 2016 at 3:47 a.m.

Alternative rock
New Zealand
Signed up 26 October 2015 at 5:39 a.m.

Acoustic
New Zealand
Signed up 19 May 2015 at 9:08 p.m.

Alternative Folk
New Zealand
Next bands around the globe

Metal cross over
Belgium

Electro swing
Russia
Flapper & Firkin
Phone: +44 1 21 23 62 421



General Informations: info@theflapper.co.uk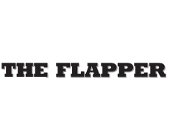 Flapper & Firkin
Kingston Row, Birmingham
Show on map
The Flapper is one of the leading independent live music venues and pub situated in Birmingham City Centre. This cool Emergenza msuci festival venue has loads of cheap booze on tap and great pool tables. It has live music on seven days a wekk and the Emergenza music contest brings the best talented emerging artists to the venue.