THE NEXT BANDS ON STAGE
Signed up 16 October 2016 at 3:47 a.m.

Alternative rock
New Zealand
Signed up 26 October 2015 at 5:39 a.m.

Acoustic
New Zealand
Signed up 19 May 2015 at 9:08 p.m.

Alternative Folk
New Zealand
Next bands around the globe

Hip Hop
Denmark

Electro Pop
Denmark
New Morning
Phone: 142235639



General Informations: contact@newmorning.com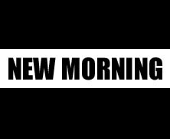 New Morning
7-9 Rue Des Petites Ecuries, Paris
Show on map
Le lieu ne paye pas de mine, perdu dans la rue des Petites-Écuries, étroites et sans grâce, à quelques encablures des Folies Bergères et des grands boulevards, mais aussi de la Porte Saint-Denis, camouflée par des portes métalliques à peine visibles (heureusement balisées, depuis peu, par une enseigne lumineuse) s'ouvrant sur une salle que l'on dit sans confort, sans décor, "inachevée", avec des airs de studio, de club, de hangar, de grenier, de garage "mais aussi de rêve ouvert" : une "enclave de liberté", pourtant cette salle de concert aux airs de club est un des lieux les plus célèbre de la scène Jazz à travers le monde, elle à vu passer depuis 1981, date de sa création, plus de 10 000 musiciens dans plus de 3000 concerts. Parmi eux, les musiciens de jazz Manu Di Bango, Chet Beker, Dizzie Gillepsie, Erik truffaz, Stan Getz, Prince, Michel Petruccianni, Nina Simone, Art Barkley mais aussi dans d'autres registres, Bob Dylan ou encore Jean-Jacques Goldman.