RECENT MEDIA
5/4/2021 11:57:23 AM
5/4/2021 11:56:20 AM
THE NEXT BANDS ON STAGE
Signed up 13 septembra 2018 at 8:58

Experimental Rock
Slovensko
Signed up 18 januára 2018 at 16:33

Hard Rock
Slovensko
Signed up 11 januára 2017 at 18:40

Folk rock
Slovensko
Next bands around the globe

Alternative Francophone
Angola
Signed up yesterday at 16:06

Other...
Nemecko
Atlas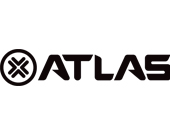 Atlas
Vester Allé 15, Aarhus
Show on map
Atlas
Atlas åbnede første gang dørene for publikum i august 2010. Spillestedet præsenterer i vid udstrækning koncerter inden for genrerne jazz, rock og world og har en kapacitet på 300 publikummer.
På Atlas arbejdes der tæt sammen med frivillige arrangører og kultur-institutioner om programplanlægningen, der dog naturligvis også er styret af fondens egne musikalske prioriteringer.
Atlas er et topmoderne spillested med state of the art-udstyr, der sikrer den bedst tænkelige koncertoplevelse for både publikum og musikere. Hertil kommer, at vi naturligvis gør alt for at præsentere de fineste bands og kunstnere inden for de genrer, vi arbejder med.
I den praktiske ende fungerer det sådan, at man skal man være 18 år for at købe alkoholiske drikke i baren, men ung som gammel er naturligvis særdeles velkommen på Atlas.