RECENT MEDIA
4/3/2021 7:12:30 PM
3/29/2021 9:04:02 PM
THE NEXT BANDS ON STAGE
Signed up 16 October 2016 at 3:47 a.m.

Alternative rock
New Zealand
Signed up 26 October 2015 at 5:39 a.m.

Acoustic
New Zealand
Signed up 19 May 2015 at 9:08 p.m.

Alternative Folk
New Zealand
Next bands around the globe

Alternative rock
Russia
Signed up yesterday at 1:30 p.m.

Metal
Russia
Mona Vale Hotel
Phone: +61 02 99 99 42 14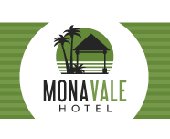 Mona Vale Hotel
2 Park St., Sydney
Show on map
This great venue is more than just a pub...it's an experience. One of the nicest places we have in Australia, the Mona Vale Hotel has a terrific room with a huge stage and amazing lighting rig where they can accomodate the best up coming bands to strut their stuff. Emergenza music contest has been giving the punters of this great live music venue some of the best rock and roll they've ever seen.