RECENT MEDIA
4/3/2021 7:12:30 PM
3/29/2021 9:04:02 PM
THE NEXT BANDS ON STAGE
Signed up 16 October 2016 at 3:47 a.m.

Alternative rock
New Zealand
Signed up 26 October 2015 at 5:39 a.m.

Acoustic
New Zealand
Signed up 19 May 2015 at 9:08 p.m.

Alternative Folk
New Zealand
Next bands around the globe

Alternative rock
Russia

Gothic Metal
Russia
Salamandra 2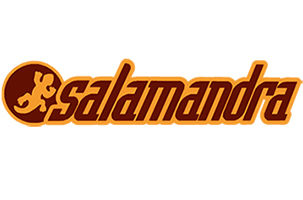 Salamandra 2
Av. Carrilet, 301  L'Hospitalet de Llobregat, Barcelona
Show on map
La sala Salamandra es uno de los locales rock and pop más famosos del Hospitalet de Llobregat. En ella encontramos dos espacios: la sala 1, que es la más grande, está reservada a todo tipo de eventos. Como por ejemplo, concursos de bandas que luego dejan paso a las sesiones de los Djs. En la sala 2, caben 500 personas, que no es poco, y en ésta se celebran sobre todo conciertos de bandas indie rock y grupos alternativos.