THE NEXT BANDS ON STAGE
Signed up 16 October 2016 at 3:47 a.m.

Alternative rock
New Zealand
Signed up 26 October 2015 at 5:39 a.m.

Acoustic
New Zealand
Signed up 19 May 2015 at 9:08 p.m.

Alternative Folk
New Zealand
Next bands around the globe

Pop
Spain
Signed up yesterday at 9:22 a.m.

Other...
Germany
Corallo
Phone: +39 05 22 85 72 22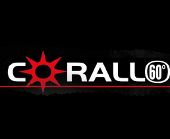 Corallo
Viale Della Rocca 4/e, Reggio Emilia
Show on map
Il Corallo di Reggio Emilia è ancora un appuntamento fisso per gli appassionati dei migliori gruppi musicali in circolazione. Il Corallo ospita i migliori concerti rock d'Italia con artisti di calibro internazionale.