THE NEXT BANDS ON STAGE
Signed up 16 October 2016 at 3:47 a.m.

Alternative rock
New Zealand
Signed up 26 October 2015 at 5:39 a.m.

Acoustic
New Zealand
Signed up 19 May 2015 at 9:08 p.m.

Alternative Folk
New Zealand
Next bands around the globe

Urban Pop
France

Big Band
Senegal
Le Silex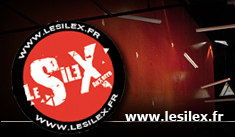 Le Silex
7, rue de l'île aux plaisirs, Auxerre
Show on map
LE SILEX ouvre enfin ses portes «au public» en janvier 2010 ! Une « scène de musiques actuelles », ce n'est pas juste un hangar à spectacles ! Les pratiques artistiques qu'elle met en valeur ont leurs spécificités, ses usages, les artistes qu'elle accueille, leurs codes. Son mode de fonctionnement même, où des professionnels partagent leur temps avec des bénévoles, de vieux routiers de l'action culturelle encadrant de jeunes pousses sans complexes… L'architecture de cette salle a fait parler, au moins autant que l'audace de certains de ses choix techniques incite aujourd'hui des hommes de l'art à traverser la France pour s'en inspirer. Etre à l'écoute et en phase avec l'évolution constante des cultures musicales ! Le projet du SILEX initié par la mairie d'Auxerre est donc de porter une salle de concerts pensée pour tous, jeunes et moins jeunes, amateurs de Musiques Actuelles, mélomanes d'ici et d'ailleurs, publics à la recherche de divertissement, jeunes artistes en développement ou groupes déjà reconnus médiatiquement….